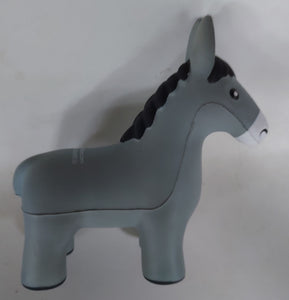 STRESS DONKEY .....  Everyone needs one of these little guys :-)  Who needs a stress ball when you can have a STRESS DONKEY!
Nose to tail 5" unless you are having a really stressful day when a simple squeeze
can make it can be really small!  
NOT RECOMMENDED FOR CHILDREN...............